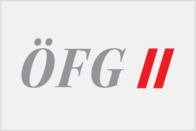 Important Deadlines:

Registration opens
March 1, 2016
Paper Submission
July 8, 2016, 6pm CEST
Acceptance notification
July 15, 2016
Early bird Registration Deadline
July 22, 2016
Registration closes
August 19, 2016



Last modified:
January 17, 2022 14:49:44
Accommodation
Vienna offers a wide range of housing facilities, spanning from budget hostels to luxury hotels. An overview can be found e.g. at Wien Info.

Closest to the conference location is the Hotel:

Hotel Messe Prater Wien ***
5min walking distance to conference. For the special rate of EUR 74,- for a single room, resp. EUR 92,- for a double room (both incl. breakfast) please mention "WU Konferenz (SOFA 2016)" when booking. Availability of rooms might change, please check the hotel website.



Moreover, we have made arrangements with hotels in direct vicinity of the WU campus, where preferred rates are available.
Hotel Kunsthof ***
This hotel is around 2km away from the campus (or one subway station).
Costs are €84.00 (single room), €94.00 (single room, bigger)
E-Mail: welcome@hotelkunsthof.at
Please mention the name of the conference "SOFA" to receive a discount.



Hotel City Central Wien ****
This hotel is around 2.5km away from the campus (or two subway stations). Costs are €127.00 (single room), €145.00 (double room).
We reserved 8 single rooms and 7 double rooms for SOFA 2016.
To download the reservation document, please klick here.
Reservations are possible until: August 11, 2016


Motel One Wien Prater ****
This hotel is a few minutes walk away from the campus.
Costs are:


19.09 - 21.09.2016: €111.38 (single room)
21.09 - 22.09.2016: € 80.51 (single room)
19.09 - 21.09.2016: €136.31 (double room)
21.09 - 22.09.2016: €105.44 (double room)

Please mention "Konferenz" when arranging your booking for special rates.
We reserved 40 rooms at this hotel for SOFA 2016.
E-Mail: wien-prater@motel-one.com
Please choose one of the following reservation documents:
For english version please klick here.
For german version please klick here
Group rate expires on August 16, 2016
Rates are per room and night, including breakfast. After the preliminary booking arrangements expired, we cannot guarantee room availability. Furthermore, if you decide not to attend the conference after you registered and booked a hotel room, please make sure to take care of the cancellation of the hotel room yourself.