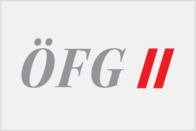 Important Deadlines:

Registration opens
March 1, 2016
Paper Submission
July 8, 2016, 6pm CEST
Acceptance notification
July 15, 2016
Early bird Registration Deadline
July 22, 2016
Registration closes
August 19, 2016



Last modified:
January 17, 2022 14:49:44
Conference Dinner

Thursday, September 22, 2016, 6:30pm-10pm in the cupola hall of the Kunsthistorisches Museum Wien (Vienna Museum of Art History).

Costs: 59,- Euro per person (including entrance fee to the museum, including guided tour, excluding drinks).
After dinner you can visit the portrait gallery, different collections, and the current special exhibitions of the museum. The exhibitions will be open to us until 9pm. At 8pm we have the possibility to take part in a guided tour through the portrait gallery, or the current special exhibitions of the museum.

For more information, see
http://www.genussimmuseum.at/kunsthistorisches-museum/gourmet-abend.html


Welcome to our dinner in the incomparable atmosphere of the cupola hall of the Kunsthistorisches Museum Wien. Surrounded by precious materials, wonderful stuccos and unique oeuvres of extraordinary artists, you may combine art and indulgence in a most distinctive way. While strolling through the extraordinary exhibitions of the museum your table remains exclusively reserved for you. We are looking forward to spoiling you with the best of Austrian cuisine and cellars and wish you a pleasant stay.


Social Event: Evening at a Viennese wine tavern

The social event will take place on Wednesday, September 21, 2016 at Heuriger"10-er Marie" at mayor Michael Häupl's invitation.
The costs will be covered by the major of Vienna and the WU Vienna.
"10-er Marie" is one of the oldest "Heuriger" in Vienna, founded in 1740.
What does "Heuriger" mean? "Heurig" stands for "current" in German. Thus, "Heuriger" does not just describe the tavern itself, but also the wine from the current vintage, which - in accordance with tradition - may be so-called only until November 11th (St. Martin's Day); then the season stops and you will not get any "heurigen" wine anymore. Mostly locals drink this pleasant and light wine by the glass or mixed with soda water (called "Spritzer"). The wines are reflecting the regions richness and variety, as well as the special Viennese climate, which is so favourable to grow this excellent quality of wine.