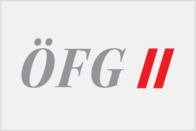 Important Deadlines:

Registration opens
March 1, 2016
Paper Submission
July 8, 2016, 6pm CEST
Acceptance notification
July 15, 2016
Early bird Registration Deadline
July 22, 2016
Registration closes
August 19, 2016



Last modified:
January 17, 2022 14:49:44
Information for Presenters
Poster displays have a height of 178cm and a width of 117cm.
All talks will be plenary talks, there will be no parallel sessions.
Each contributing speaker will have a total of 30 minutes for presentation of which around 5 minutes should be reserved for discussion.
Speakers must make sure to provide their slides to IT support well before the beginning of the session.
PDFs are preferred, PPTs should also work out.